Certified Aviation Solutions and Aircraft Integration
H55's Electric Propulsion System offering includes all-around product support and integration
H55 works alongside its customers on product design and architecture to ensure that certification requirements are taken into consideration at the outset of the development process. In developing new solutions, certification needs to be looked at hand in hand with commercialization.
H55 is focused not just on the product but on the overall solution. This solution approach requires close collaboration on integration and certification, on both the overall aircraft system architecture and the component level. H55 is well positioned to provide its customers with advice on technology integration (on systems and sub-systems) and requirements definition. The company also provides EPS modeling and simulation services and testing following EASA, FAA and Transport Canada certification requirements.
The company is the first company to receive Production and Design on Organization Approval for electric propulsion which also includes flight testing capabilities.
In 2024, H55 will receive its certification for its electric propulsion system for any CS 23 type of aircraft.
H55 organization is certified following aviation standards
Design Organization Approval (DOA)
In 2022, H55 received its Design Organization Approval (DOA) for the development of Electric Propulsion Systems and flight testing, delivered by the European Union Aviation Safety Agency (EASA). An important milestone for the company, illustrating its capabilities in designing and developing EASA compliant aeronautical solutions.
H55 production is certified following aviation standards
Production Organization Approval (POA)
In 2022, H55 received its Production Organization Approval (POA) delivered by the Swiss Federal Office for Civil Aviation (FOCA). The POA is yet another example of the company's ability to produce aeronautical solutions that ensure quality and performance across the entire product value chain.
Type Certificate
H55 has established and agreed with the EASA the certification basis for its Electric Propulsion System (EPS). The EPS includes the Energy Storage System (ESS) and the Electric Propulsion Unit (EPU) within an extended type certificate of the engine under SC-e18.
H55 has assembled a world-class team of certification experts, who are working closely with the regulatory authorities to demonstrate the agreed Type Certification Basis. The initial Type Certificate of the 100 kW EPS will be installed on CS-23 Level 1 aircraft. The first airplanes with the H55 EPS will enter service at the end of 2024. Soon after, H55 will expand its product range, opening the market for CS-23 upper-level normal, utility, and commuter airplanes.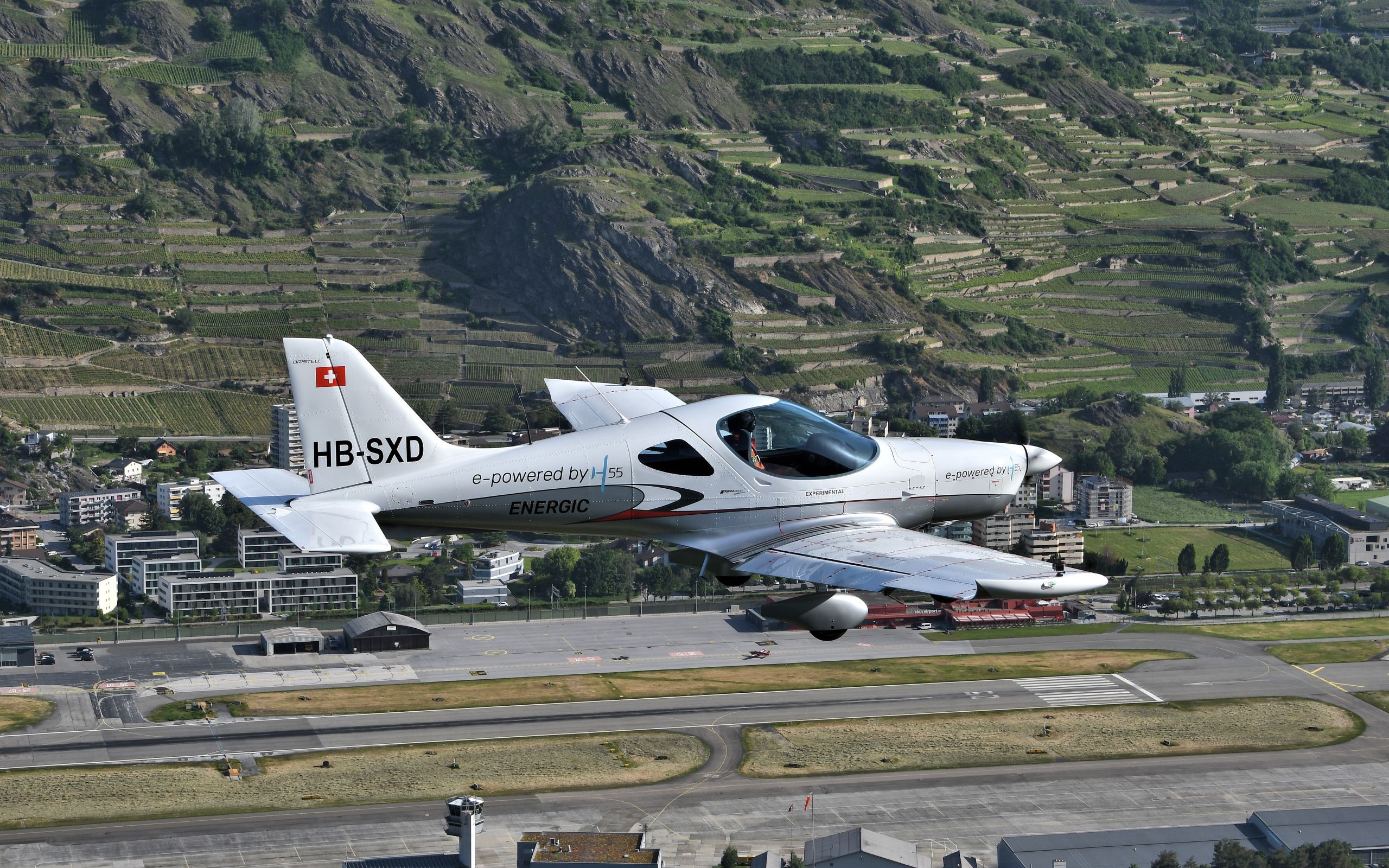 Safety, Security and Quality
H55 has agreed on the safety standards applicable for its EPS with the regulatory authorities. H55 actively supports and participates in aviation authority working groups as to help define a uniform set of standards which the industry and the regulators can align on.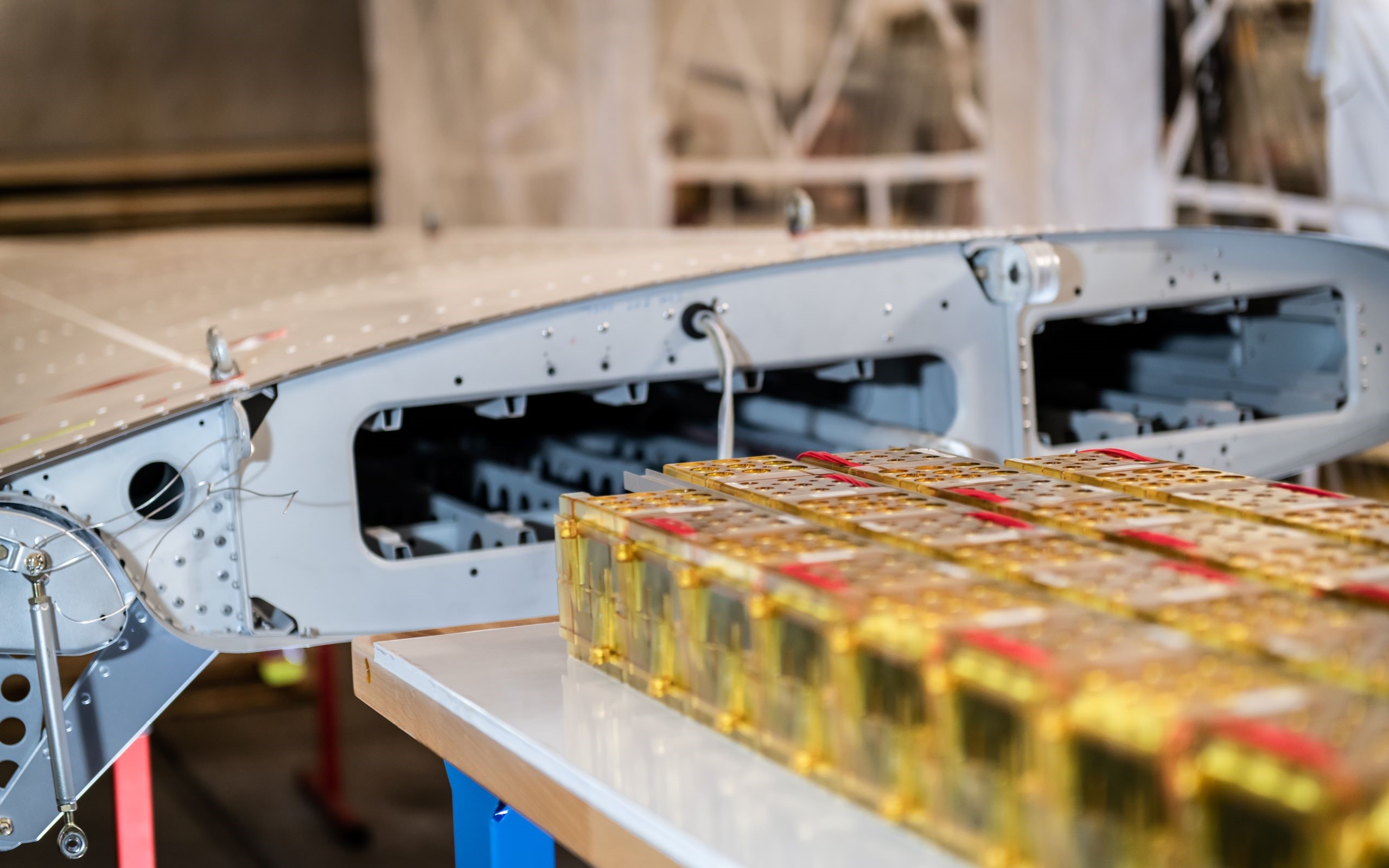 Aircraft Integration
H55 has a proven track record in aircraft integration, with its know-how and experience coming from developing, building and flying 5 aircraft, with nearly over 1600 hours of flying time.
With a seasoned team of integration engineers and technicians, H55 supports its customers with proven knowledge coming from real flight conditions. H55 provides the best optimized solutions for all types of aircraft, lowering the integration factor and ultimately ensuring the best achievable energy density for the aircraft mission.